How to Sell a Home in DHA Lahore?
Defense Housing Authority (DHA) is a residential status symbol in Pakistan. Selling a house in DHA is as tricky as buying itself. Nexthome.pk assists you in exploring How to Sell a Home in DHA Lahore? It needn't a brainstorming to sell a property in the society but a few practicing tips you should follow before listing your home for sale in DHA Lahore.
List it on Online Property Portal 
This is the suggestion for the home sellers, most importantly, expecting their home to sell on a possibly good rate. Online property portal nowadays are Trendy due to ubiquitous accessibility. Nexthome.pk offers a dedicatedly responsive platform to buy and sell apartments and houses for sale in Lahore. It seems very difficult run an errand like selling their home without a real estate portal. If you manage no time to sell the first place, consider what rate you expect. Property portal brings you number of chances to sell home in no time. 
Consult with a Real Estate Agent
The next thing you think why do you turn down the realtor's assistance. Is this overrated or misguiding? Remember, professional and reliable real estate will not trouble you. It's "weighty" enough for you to persuade yourself to acknowledge the difficulties you may face while selling home in DHA. Nexthome.pk also offers a trusted property consultancy for property buying and selling affairs. We have a great number of investors and potential buyers that will help you get your home faster and safer. If there is no rush, you may yield a hefty profit on selling the home at ripped time.
Prepare Your Home Presentable 
To increase your possibilities of a fruitful home deal, you should prepare your with neatness and renovation to turn it presentable. If you sell it in DHA news phases Lahore, then, at that point, you want need nothing because most homes in New phases are recently build.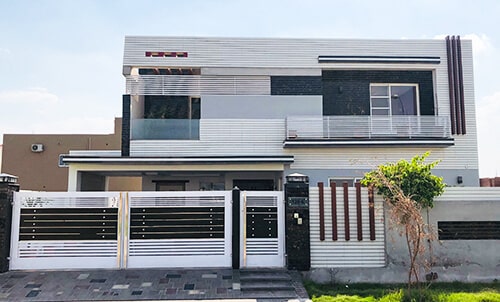 Get Assistance From Pro Renovators 
Nonetheless, making your home as appealing as conceivable according to your guests can convince the buyers. A filthy, old, rotten house brimming with walls and breaks on the rooftop will positively not be appealing to purchasers. Thus, get assistance from professional renovators before you put your home present to be purchased. They will set aside Nook and corners to clean, sort out, or make a few essential redesigns to keep it in excellent condition when potential buyers come to see it.